On est jeudi matin, il est 7h40. Tu es confortablement debout (oxymore) dans le métro depuis 30 minutes. Tu évites d'entrer en contact avec le dos humide de ton voisin, tout en esquivant la chevelure épaisse et dense de la dame en face de toi. Les sardines en boîte jalousent ton style et ta grâce… Tu es au top de ta forme.
Après tout, tu as Lyrics To Go de A Tribe Called Quest vissé dans les oreilles, de la chaleur humaine, et un éclairage ambiant à faire pâlir les tropiques… Que rêver de mieux ? Tu ne le savais pas encore, mais tu t'apprêtais à faire une découverte majeure qui allait révolutionner à jamais le regard que tu portais dès lors sur ta playlist…
Alors que tes yeux se posent tout naturellement sur la dame à la chevelure épaisse et dense (ce qui est normal étant donné que cette touffe représente à elle seule 70% de ton champ visuel), ton cerveau fraichement réveillé se met soudainement à créer des associations d'idées.
Lyrics To Go de A Tribe Called Quest (1993)
Lyrics To Go. Cette chanson tu l'adores. La guitare t'électrise, les accords du piano te plaquent dans une interstice de temps tiraillée entre les années 70 et 90. Un beat hip-hop aussi grave que cristallin entraine sans retenue les mouvements de ta tête, tandis qu'au loin lévite une voix, dans une note infinie, lancée corps et âme au zénith.
Cette voix tu la connais. Ce piano aussi.
Et à cet instant, tout prend sens. « Mais oui mais bien-sûr !! », as-tu envie de crier à l'homme dégoulinant. Dans un élan soudain, le visage de Minnie Riperton se pose sur celui de la dame chevelue devant toi, et simultanément, la trame musicale de Inside My Love se tisse et se mêle à celle de Lyrics To Go. Un sample. Cela te semble évident maintenant.
Inside My Love de Minnie Riperton (1975)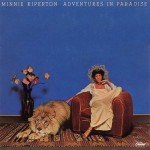 Inside My Love fait partie de la B.O. du Quentin Tarantino Jackie Brown. Si il y a bien une chanson qui représente l'identité musicale de Minnie Riperton, c'est elle. Elle est à son image : à la fois sensuelle, provocante, et un brin innocente à travers le timbre émouvant de la vocaliste à 5 octaves.
Plus tard tu découvriras que toute une poignée de rappeurs de ta playlist ont samplé Minnie, de 2Pac à Nas, en passant par Jurassic 5. Mais pour le moment, tu t'interroges : comment des univers aussi différents ont-ils pu s'attirer ? Comment une chanteuse des années 70 a elle inspiré tant d'artistes hip-hop qui, pour la plupart, jouent les mecs virils à gros bras ?
Alchimie
De la musique sensible et entrainante de Minnie Riperton aux beats streets de A Tribe Called Quest, la fusion est parfaite. Tu regardes alors d'un air attendri la femme devant toi, en pensant à Minnie et aux gars de la Tribe, et tu te dis que finalement ce qui les a rassemblés, c'est le talent.
Ah, Invalides. Tu es arrivé à destination.