Session flagrante #37 – La talentueuse musicienne australienne Olympia est passée au Studio Flagrant après son concert au Silencio nous interpréter trois morceaux inoubliables : Shoot To Forget, Flamingo et First You Leave.
Après qu'elle nous a subjugués au festival Bigsound 2016 à Brisbane en Australie, Olympia n'a plus quitté nos pensées et nos oreilles. Olivia de son prénom associe sa voix exceptionnelle à un jeu à la guitare électrique époustouflant, une présence qui n'a rien à envier aux plus grands.
Découvrez sans plus attendre les trois morceaux interprétés par Olympia au Studio Flagrant, révélés l'un après l'autre.
Shoot To Forget

par Olympia
Abonne-toi à la chaîne du Studio Flagrant !
Flamingo par Olympia
First You Leave par Olympia
Le Studio Flagrant, c'est quoi exactement ?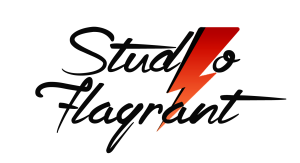 Le Studio Flagrant est le nom donné à l'antre vidéo de Indeflagration, un sublime ancien atelier de sculpteur au coeur de Paris. Depuis juillet 2015, des artistes et groupes indé s'y succèdent pour des sessions acoustiques & live exceptionnelles. Asgeir, Pete Yorn, Chris Garneau The Boxer Rebellion, Leif Vollebekk, Johnny Borrell & Zazou… Ils ont tous foulé le parquet du Studio Flagrant.
→ Abonnez-vous à la chaîne Youtube du Studio Flagrant (déjà 37 sessions en ligne !)
→ Jetez un oeil et une oreille aux toutes dernières sessions filmées au Studio Flagrant (Svommebasseng, Joseph J. Jones, Jean-Michel Blais, Asgeir, Raoul Vignal, Leif Vollebekk etc.)