At Big Pineapple Music Festival last Saturday on The Sunshine Coast, we had 3 crushes of various degrees: Vera Blue, Alex Lahey and Cloud Control. 3 Australian artists and bands that had a lot to show. In the middle of people dressed as pineapples – oh yes – and ecstatic teens, we felt it. What? The atmosphere of a truly Australian festival. And even though we are aliens, the stars had prepared a hell of a show for us.

The one and only Vera Blue
A limitless voice, an overwhelming charm and an awesome sense of melody. It sounds impossible, but we cannot find a better way to describe Vera Blue. We had already had the chance to see her playing live at Bigsound 2016, in the intimate atmosphere of The Flying Cock in Brisbane. But a year has passed, and Vera Blue has reached a whole new level!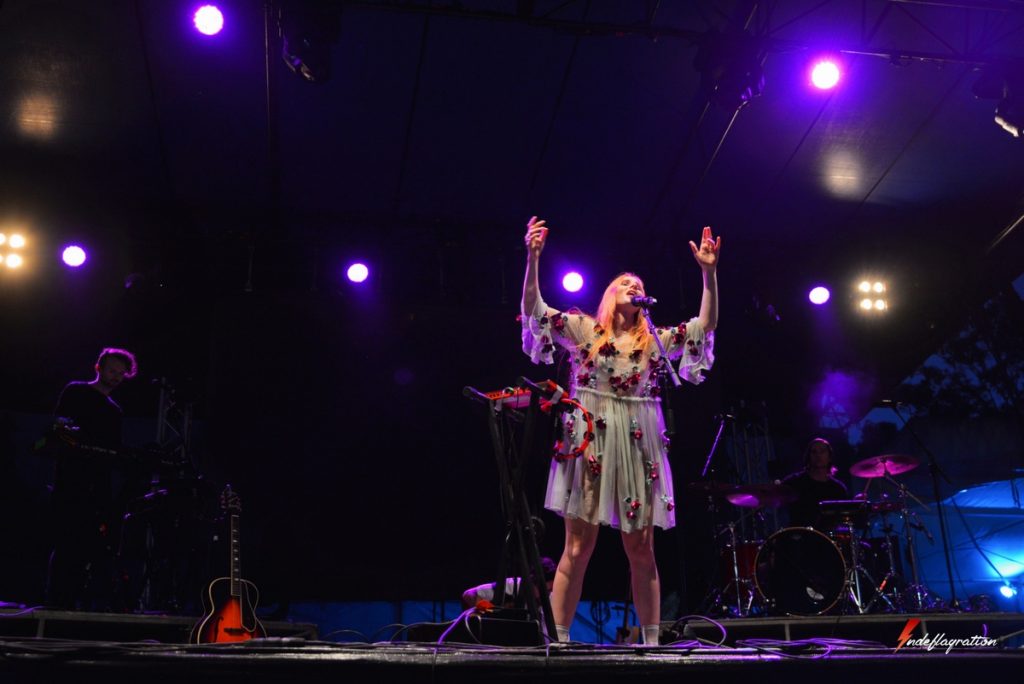 Yes, the songs are great. Yes, the voice is extraordinary, reaching notes we did not know were possible to reach. Even London Grammar's Hannah Reid cannot compete with it. But what struck us most was the phenomenal presence of the young Australian artist. Dancing along with the waves of the melody, as if she was floating in the air, Vera Blue won everybody over at Big Pineapple Music Festival.
The climax of the gig was certainly Settle, Vera Blue's most famous tune, on which she even played the guitar herself. Her very calm cover of MGMT's Time To Pretend was the occasion of connecting more with the audience, with everyone singing the chorus, transforming the moment into an unforgettable memory. The interpretation was so soft and mellow that it was almost frustrating not to hear Vera's voice on a crescendo.
Her version of Jack Garratt's Breathe Life showed us once again how much Vera Blue was able to transport us on a music trip. We wish to never get off her ship.
Vera Blue is THE one Aussie artist to watch this year. We predict she will win over the world when her first LP is out on Mercury Records.
Two other acts also caught all our attention at Big Pineapple Music Festival. The young rocker Alex Lahey and her funny-intense songs – on the same wavelength as Courtney Barnett regarding lyrics and the composition – and the alternative rock band Cloud Control.
Alex Lahey launching the rock party
Despite her young career, Alex Lahey provides something real on the stage. Also part of our crushes at Bigsound Festival 2016 alongside Vera Blue, she got everyone on her side at Big Pineapple Music Festival.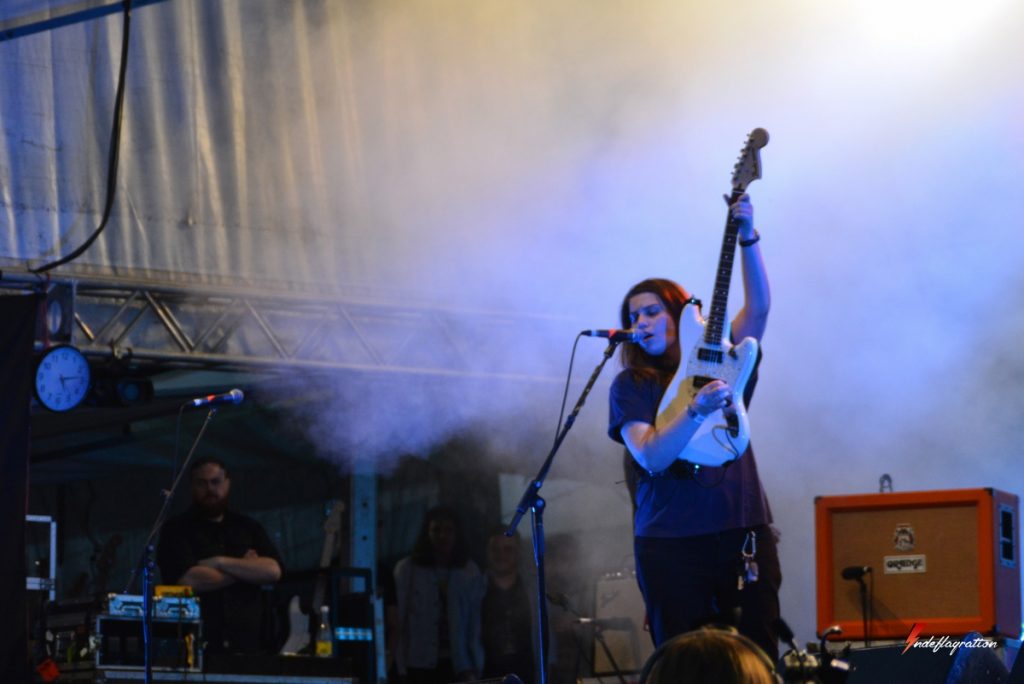 Alex Lahey rocked the audience thanks to the very catchy songs Let's Go Out and You Don't Think You Like People Like Me from her first EP B-Grade University.
[soundcloud url="https://api.soundcloud.com/tracks/265972319″ params="auto_play=false&hide_related=false&show_comments=true&show_user=true&show_reposts=false&visual=true" width="100%" height="450″ iframe="true" /]
Her cover of Torn, originally by Natalie Imbruglia, was definitely the pinnacle of Alex Lahey's set, with the whole crowd singing the song along with the young artist. An energetic version she had already played for Triple J's Like A Version. Don't miss the guitar solo part, so much heavier!
Cloud Control bringing in their undescribable melodies
Signed on great Australien label Ivy League Records, Cloud Control were first detected by Triple J (like so many other Aussie artists) before making a lot of noise. With their synth melodies and a great use of guitar distorsions, the band led by Alister Wright and Heidi Lennfer has a unique universe.
Rainbow City (their new single) and Take Me Higher stood up from the setlist. But it is when we heard Alister's voice on Dream Cave that we really fell under their spell. A dreamy floating voice that we did not expect to become whisky!
[soundcloud url="https://api.soundcloud.com/tracks/256197183″ params="auto_play=false&hide_related=false&show_comments=true&show_user=true&show_reposts=false&visual=true" width="100%" height="450″ iframe="true" /]
Their show at Big Pineapple Music Festival ended with an amazing interpretation of Scar, one of Cloud Control's greatest hits released in 2013. Their very elaborate voice harmonies only should convince you to have a listen to Cloud Control discography. It will be time well spent, we promise.
All the pictures from Big Pineapple Music Festival 2017