Session flagrante #19 – Il y a quelques mois de cela, nous avons reçu le musicien britannique Fraser Anderson pour une session acoustique exclusive. Seul installé sur une chaise haute, c'est accompagné de sa guitare que le natif de Bristol a cherché avec succès a envoûter les lieux.
Dans l'enceinte du Studio Flagrant, Fraser Anderson a interprété en acoustique 2 morceaux de son nouvel opus Under the Cover of Lightness sorti chez Membran en 2016 : le dynamique Feel et la ballade The Wind and The Rain.
The Wind and The Rain by Fraser Anderson
Feel by Fraser Anderson
Le Studio Flagrant en quelques mots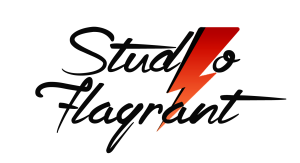 Le Studio Flagrant est le nom donné à l'antre vidéo de Indeflagration, un sublime ancien atelier de sculpteur au coeur de Paris. Depuis juillet 2015, des artistes et groupes indé s'y succèdent pour des sessions acoustiques & live exceptionnelles. Pete Yorn, The Boxer Rebellion, Plants & Animals, Johnny Borrell & Zazou… Ils ont tous foulé le parquet du Studio Flagrant.
→ Abonnez-vous à la chaîne Youtube du Studio Flagrant (déjà 22 sessions en ligne !)
→ Jetez un oeil et une oreille aux toutes dernières sessions filmées au Studio Flagrant (Siska, Emilie & Ogden, Chocolate Genius Inc. etc.)